You need a smart and solid weather app when you are going on an adventurous trip or if you are an athlete.  If you search weather app in the 'PlayStore' of any iPhone or Android phone, you will be bombarded with several options for downloading multiple weather apps.
But if you're using a smartphone or an I phone plus you're going on an adventurous trip, you need a weather forecast app which tells you each minute detail of the place, location and weather. These weather apps for athlete have been tested several times before they are launched. Here is a list of new weather app for athletes or runners:
Weather Bug
Here you go by downloading this great weather app which will be loved by all runners/athletes. How does it work?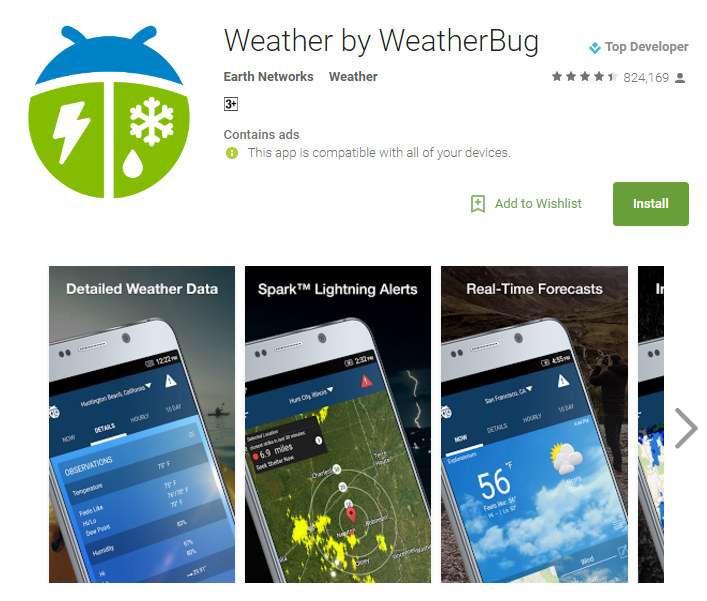 Weatherbug is a forecast app for all types of locations and works great when assisting adventure sport. This is a quite simple and loved by all iPhone and Android users. This weather app provides a clean interface with a clean weather data.
2. iSmoothRun
Are you an athlete? Are you a runner? Do you love to see weather forecast while running? Here you go with this specially designed app for that you will fall in love with. Now you can set your running pace according to the weather. So here you can get to know that why the heck you did not run well last time!  The weather logging feature provided by iSmoothRun, adds in notes on temperature and humidity level to jog your memory.
3. Dark Sky
It pulls data from the National Oceanic and Atmospheric Administration's, which has a network of 140 radar stations and then spreads across the United States. Therefore, if you are in the sea or ocean with some adventure sport, you have this weather forecast app very handy with you to tell you the exact weather on your current location. In case, if you go wrong while doing something, then you have this app to blame!
4. Yahoo weather
Yahoo has launched this new great weather app which is suitable for smartphones and androids as well as I phones. You can download this app quite easily and get proper weather details from this app. Its interface is very exciting as well as very informative.
The app can fetch and display images of your current location while matching the time of day and weather conditions, with the option to view detailed five-day forecasts, as well as interactive radar, heat and satellite maps as well.
5. Weather Timeline
This is a no nonsense app.  This means that by downloading this app, you will get an absolutely ad free weather forecast while you are in the middle of your run/jog so that you can get the exact detail that how much you have run in a day/week. Plus you can also save a variety of forecasts and location details of your run.
These apps have to be tested before they get launched because of the reason that they're being launched for the purposes keeping in mind for the athletes and adventure sports.