There is something reassuring about staying in hotels when holidaying overseas, especially those that are run by well-known global hospitality firms. However, if you are the kind of person that likes to do whatever they want whenever they feel like it, a self-catering villa could be a much better choice. Below, are my top 5 reasons for staying away from hotels when travelling abroad these days.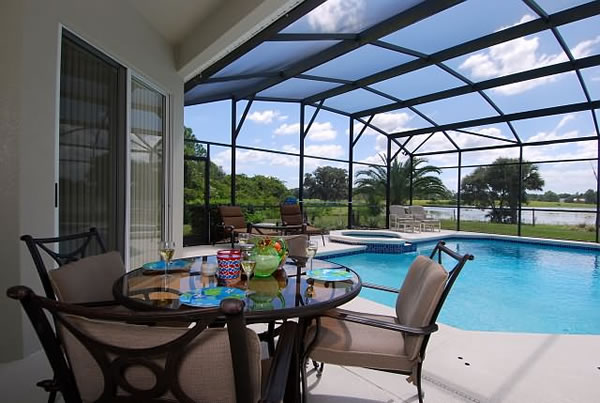 Meal times – with excellent cooking facilities to be found in almost all decent self-catering accommodation, you can eat whenever you are hungry, not just when the hotel restaurant happens to be open or room service is still available. Like many people. I really enjoy a delicious meal that I have not had to prepare myself when on holiday, which is why I always make sure my villa is close to a nice restaurant or two. However, if I fancy a midnight snack then I don't want to have to wait until a hotel kitchen opens in the morning. With your own cooker and hob, you can make a snack or even a full meal, at any time of day or night.
Privacy – a good hotel should have reasonably thick dividing walls so that you cannot hear everything that is going on in adjacent rooms but in my experience, this is not always the case. Even when I have stayed in 5-star hotels run by well-respected organisations, I have often been uncomfortably aware that if I can hear everything my temporary neighbours say and do then the reverse almost certainly applies. I don't know about anybody else but I find it quite hard to relax and be myself when in this type of accommodation. A private villa, set in its own grounds, has no such problems and is therefore ideal for families with young children as well as couples on a romantic break.
Choice – no matter how hard hotels try to differentiate what they have to offer by hiring top interior designers or panting exterior walls in unusual colours, I always feel a sense of familiarity when entering a new hotel room. They all seem to have similar layouts and facilities, which is of course no surprise as they are all trying to appeal to a similar type of customer. However, I have stayed in some stunning villas that were truly one of a kind and the variety of properties that you can find on sites such as vacanzelago is quite amazing when compared to the hotel rooms that you can find online. If new and unusual surroundings stimulate you, a luxury villa holiday is definitely worth considering.
Price – the best villas are by no means cheap to rent but because you will not be tempted to order from room service all the time or coerced into paying for expensive breakfasts and evening meals in advance, they can work out to be considerably cheaper than hotels of a similar standard.
Location – most of the top hotels are located in busy city centres or huge complexes that are home to thousands of people whereas you can find luxury villas with first-class facilities in some really beautiful, secluded spots.
If you are still not convinced that a villa holiday is for you, take a look at some of the properties advertised online and see just what you can get for your money. Private swimming pools are common in larger villas and many have large verandas that boast stunning views of the surrounding countryside. At the very least, treat yourself to a long weekend in one and see for yourself what they are like.